Glade Park, CO 4-H
Piñon Mesa 4-H Club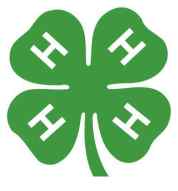 4-H PLEDGE

I Pledge my HEAD to clearer thinking,
my HEART to greater loyalty,
my HANDS to larger service,
And my HEALTH to better living,
for my club,
my community,
my country,
and my world.




4-H member tells about 4-H and going to the fair


Meeting Time
Meetings are the second Thursday of each month.Place: Glade Park Community Building
Time: 7:00 PM

Please come to a meeting if you are thinking of joining, or use the contact form below.





Piñon Mesa 4-H Club 2007 Halloween Party and Dance. Picture is link to more pictures.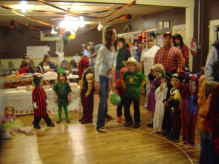 These links provide information about what 4-H is, in general, and Mesa County 4-H through the Tri-River Area CSU Extension Service.

Learn about 4-H

Tri-River Area 4-H - CSU Extension Service

Mesa County 4-H

Tri-River Forms


We welcome new members and leaders! Request contact here!


Tell your 4-H story. Send a picture.
What do you enjoy about 4-H? What is your favorite project? How did you do at the fair?
What Others Have Said
Click below to see contributions from other visitors to this page...

Mesa County Fair

This is me and one of my steers at the Mesa County Fair. This is just after my first market class and he took first place.
My Story

My name is Sage Rodgers and I am the President of the Pinon Mesa 4-H Club. I am 17 years old and a Junior at Fruita Monument High School. The club is not …
Mesa County Fair Not rated yet
Hi I'm Morganne Newman and I just wanted to tell you a little bit about the Fair. It is when you choose a animal or subject of your choice and you work …