Glade Park and Pinon Mesa
Local Wisdom
(or Warning Labels for Rural Life)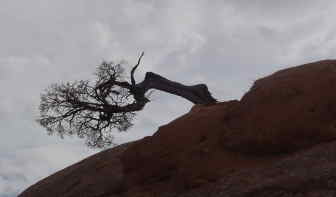 ---
Rural living has many pleasures, for those who are suited to it. Though the profiles of Glade Park residents are becoming more diverse, there seems to be a common thread in our make-up. We seem to want more space, to be closer to the basic elements of nature, to be more self-sufficient. These values have been romanticized so much that we are often caught off guard when reality sets in.
Each region has it's own drawbacks, and local wisdom to cope with them. Some things are just nice to know. Some may save your life. This page is like warning labels on products. Certain things are to be avoided, or least approached with caution. This page will try to cover those things that can get us in trouble. I would also like to have input from you. Go to Contact Us to submit your own contributions.
When you reach the bottom of this page there is a form for you to leave your own story of local wisdom, or possibly the dumbest, and most humorous thing you ever did that others can learn by. Below that, you can read the stories others have left.


Western Artist Harold Bryant on Pinon Mesa FIRE WISDOM

WILDFIRE WATCH

Some good advice on protecting your home from wildfire

Fire Restrictions

Other Wisdom:


Sage Grouse

Black bears

Glade Park NOXIOUS WEEDS including horse killer
To fence in or fence out

The Beautiful Gnat by "Rambler" For gnat season, some humor, and a remedy you may not be aware of!

Deer Encounters: Cautionary tales about roping, wrestling or petting deer.

"Winter Song" - A Navajo Chant
Share Your Knowledge or Story About Rural Life!
What have you learned about rural life on Glade Park/Pinon Mesa, or rural life in general, that might be helpful, or at least entertaining? You do not have to be a Glade Park Resident to contribute.
What Other Visitors Have Said
These are the links to the comments or stories that other visitors have left.