The Glade Park Store
Celebrating 100 Years!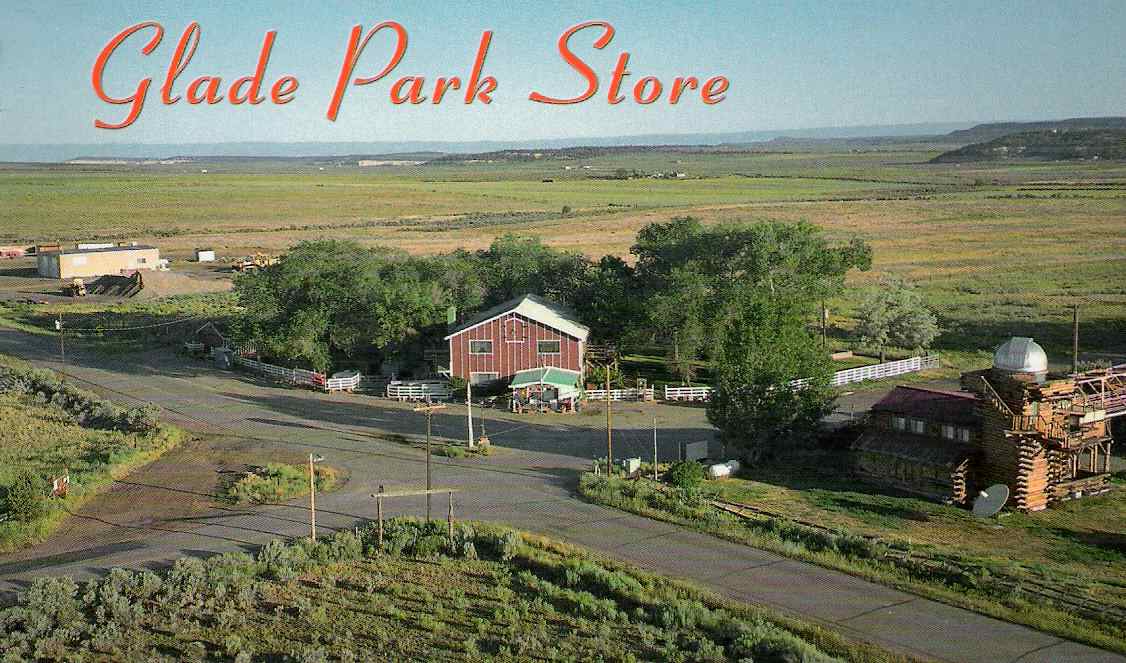 The Glade Park Store sits at the hub of Glade Park, and still holds the distinction of being the only retail establishment in the community.
It provides staples, like gas, eggs, milk, array of convenience items, snacks and other some hardware supplies.

Featuring:

• T.J.'s Jerkey – award winning private recipe
• Afterglow Candles and gifts
• Hunting and fishing licenses
• "Murder in Self-Defense" by John Lynn – local history by a local author.
• Hay and straw
• Stamps
* Pick-up your phone books here!

Scroll down for some vintage photos of the store, provided by present owner Theresa Janssen.
These are photos of Unk Laurence, long time owner of the store, and one of reciepts he used. Unfortunatley the pencil marks used to write it have become pretty much unreadable. It looks like the reciept was dated for the 1930's.